MINDFULNESS YOGA AND YOGA THERAPY - TEACHER TRAINING COURSE - 200/500 HOURS
COURSE CURRICULUM
GOAL - The goal of this program is to produce quality teachers who can teach Holistic Mindfulness Yoga according to ancient scriptures by integration of all aspects of Human system.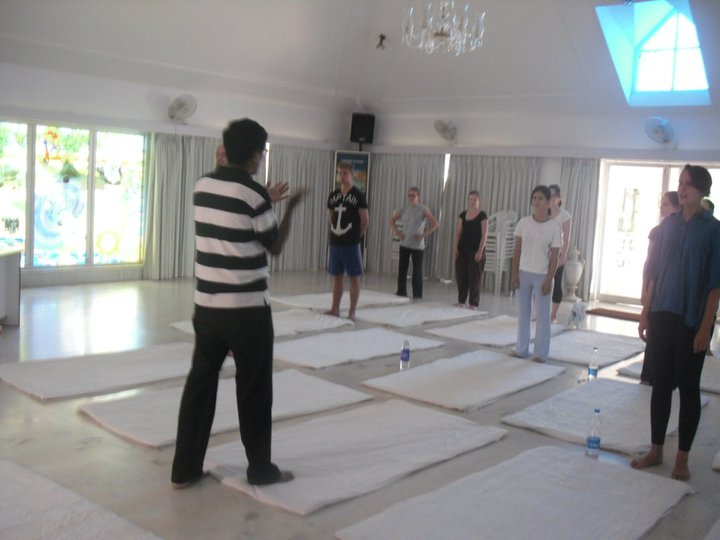 Holistic Yoga promotes Positive Health.
To teach how to practice Yoga without ANY INJURIES (authentic yoga )
The curriculum based on the principles laid down by the main two ancient schools of Yoga and Bhagavat Gita. -
a. Patanjali's Asthanga Yoga school- Based on principles laid down in his Yoga aphorisms.
b. Hatha Yoga school
CURRICULUM DETAILS
PURPOSE OF PRACTICING YOGA . IMPORTANCE OF PRACTICING DAILY IN THIS MODERN WORLD.
CONCEPT OF YOGA
CONCEPT OF OUR HUMAN SYSTEM ACCORDING TO YOGIC SCIENCE - PANCHA KOSA. - FIVE BODIES CONCEPT - PHYSICAL BODY, ENERGY BODY, MIND BODY, KNOWLEDGE BODY, BLISS BODY.
THEORY AND APPLICATIONS
TWO SCHOOLS OF RAJA YOGA - 1. PATANJALI'S ASTHANGA YOGA 2. HATHA YOGA
INTRODUCTION TO BHAGAVAT GITA AND PATANJALI'S YOGA SUTRAS

18 chapters of Gita -Introduction
Patanjali and Gita
Raja Yoga – The Path of Will Power- Introduction and summary of Raja Yoga - Purification of Mind, Avidhya/Ignorance, Kleshas,
Understanding specific Gita verses and Patnjali"s Yoga sutras relevent to various Yoga techniques and application.

Eligibility to learn and practice Raja Yoga

PATANJALI'S ASTHANGA YOGA

Bahiranga Yoga - Indirect way of controlling Mind
Antharanga Yoga – Direct way of controlling Mind

YAMA & NIYAMA

Yama and Nyama and how to practice these in our day to day life
How Yama and Nyama influences our Mind

ASANAS/ POSTURES

Purpose of Asanas
The key essence of Asanas
Two schools of Asanas
Classifications of Asanas
Dynamic Asanas
Practicing Asanas with Deep Awareness and Deep Relaxation
Deeper understanding of Asanas as one aspect of Yoga
Features of practicing the regular Asanas holistic and Meditative way
Benefits of Asana - Physical, Therapeutic and Spiritual benefits
Complementary/counter postures and Limitations

PRANAYAMA

Two schools of Pranayama
Easy Pranayama
Purpose of Pranayama practice
Six steps of Pranayama practice
Physical, Therapeutic and Spiritual benefits
Safe methods of practicing Pranayama
Balance of Prana, Kundalani Sakthi and Chakras

PRATYAHARA

What is Pratyahara - Theory
Essence of Pratyahara
Practicing Pratyahara in our day to day life
How Pratyahara practice helps mastering the Mind

DIRECT WAY OF MASTERING MIND – ANTARANGA YOGA

What is Mind
The different states of Mind in our life

DHARANA/FOCUSSING

What is Dharana
Practice of Dharana
Characteristics of Dharana

DHYANA/DEFOCUSSING/MEDITATION

Concept of Dhyana
Practice of Dhyana
Characteristics of Dhyana

SAMADHI - THE JUMP

Concept of Samadhi
Practice of Samadhi
Characteristics of Samadhi

PREPARATORY EXERCISES FOR ASANAS

Synchronising Breathing Exercises
Yogic Physical exercises/ Sithilikarana Vyamas
Sukshma Vyamas and Sakthi Vikasas (Energising exercises)
Lumbar stretches
Sun Salutations/ Surya Namaskara

RELAXATION TECHNIQUES

Instant Relaxation Techniques ( I.R.T)
Quick Relaxation Techniques ( Q.R.T.)
Deep Relaxation Techniques ( D.R.T.)
Yoga Nidra

MEDITATION TECHNIQUES

Meditation and Silence
Simple process of Meditation
AUM Meditation
Mantras
Cyclic Meditation
Obstacles to Meditation and how to over come.

KRIYAS/ CLEANSING TECHNIQUES

Introduction
Objectives of Kriyas
Major Kriyas - Netti, Dhouti, Nouli, Basti, Kapala Bhatti, Trataka

ANATOMY AND PHYSIOLOGY

Organs & Organ Systems
Respiratory system
Digestive System
Circulatory System
Immune System

YOGIC DIET

Tamasika food, Rajasika food, Satvika food
How Yogic diet influence your Mind.
Yogic Diet and Balance Diet

AYURVEDA

Ayurvedic code , Fundamental doctrine
Tri doshas
Diagnosis methods
Purification Therapy, Alleviating Therapy, Panchakarma
Perspiration Therapy and Oil Therapy
Ayurveda Massages with medicated oils
Ayurveda Nutrition

BHAKTHI YOGA

Three types of love
Prema to Bhakti
Nine forms of Bhakti
Varieties of Bhakti
Practice of Bhakti - Kirtan chanting, Arati and Pujas (Traditional Indian methods)

KARMA YOGA

Karma Yoga Practices- Practice of selfless services
Working in Orphanages and teaching Yoga to children in the Orphanage

HATHA YOGA

Ethical and Moral principle
Body, Prana, Mind
APPLICATIONS OF YOGA
A. YOGA THERAPY & WELLNESS - INTEGRATED APPROACH OF YOGA THERAPY (I.A.Y.T.) -
Concept of IAYT based on Integrated Approach of Yoga practices (Holistic/ Mindfulness Yoga pracice)
Modern Diseases and IAYT- How IAYT can prevent and manage 80 % of our modern day Psychosomatic diseases.
Following diseases will be taken for these practices in our TTC -
Diabetes, Arthritis, Asthma, Anxiety & Depression, Heart Diseases, Insomnia, Back & Neck problems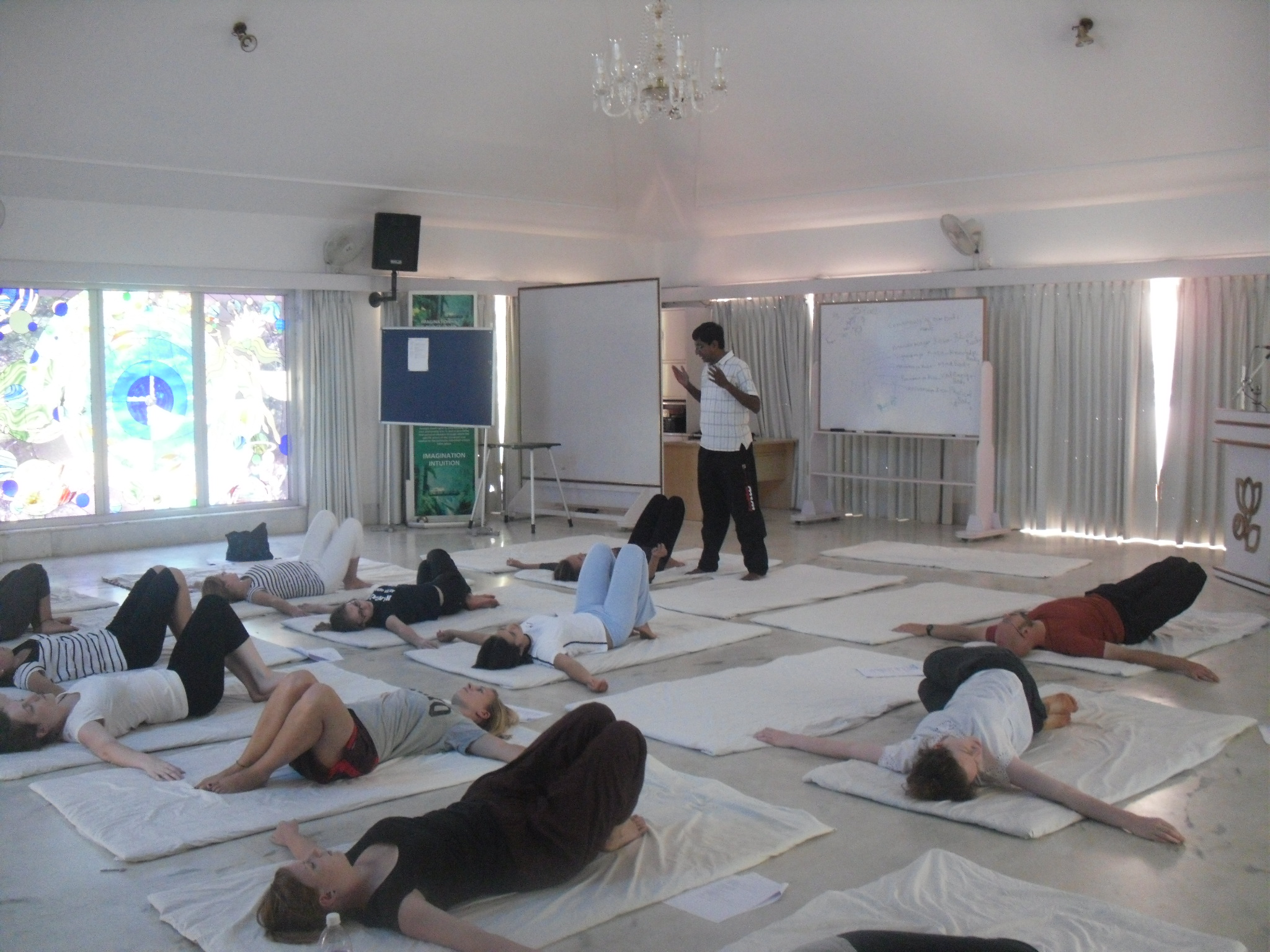 B. YOGA FOR STRESS MANAGEMENT
C. YOGA FOR WEIGHT MANAGEMENT
D. MEDITATION
E. YOGA FOR PREGNANCY
F. YOGA FOR CHILDREN
G. YOGA FOR SPORTS PERSONS
H YOGA FOR TREKKERS IN THE MOUNTAINS
TEACHING PRACTICE
Participants first will be experiencing themselves the Integration of all five aspects/Bodies and Mindfulness Yoga practice and therefore they will be able to confidently teach others.
Setting up a class
General guidelines on Teaching
Participants will teach each other under the guidance of the teacher.
Participants will be trained to teach various groups of people such as Elderly people, Pregnant Ladies etc..as mentioned above under the Application of Yoga.
DATE AND PLACE OF TEACHER TRAINING COURSES TTC 200/500 Hours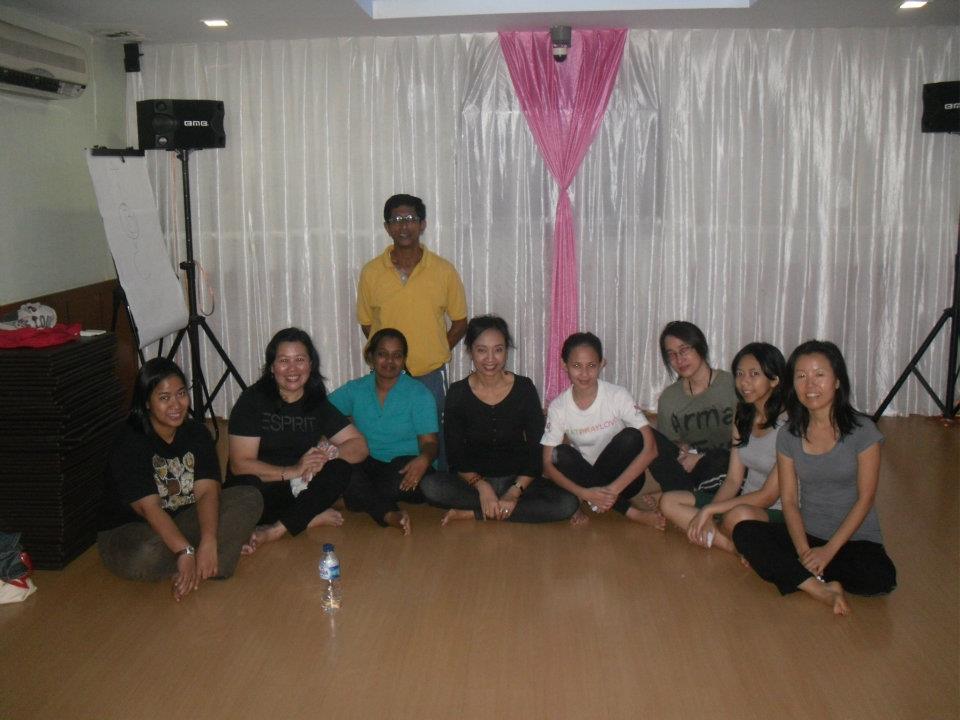 Place- Siem Reap, Cambodia
Date - Every Month 1st to 28th
For more details Send Mail to: himalayanecoyoga@gmail.com
DAILY SCHEDULE
6.00 a.m. - Wake up
6.30 a.m - 8.00a.m. - Theory/ Self study/ Yogic Walks/ Devotional songs
8.00 a.m. - Breakfast
9.00a.m - 10.00a.m Self study/Rest
10a.m - 11.15a.m - Theory/ Practicals
11..15a.m - Juice Break
11.25 a.m to 12.30 p.m - Theory Practicals
12.30 - Lunch
1.00p.m to 3.30 p.m - Rest/ Self study
3.30p.m - 5.30 p.m - Theory / Practicals
5.30 p.m - 7.00p.m - Rest/Free time
7.00p.m - Dinner
8.00 p.m - Question and answer session
10.00p.m Lights off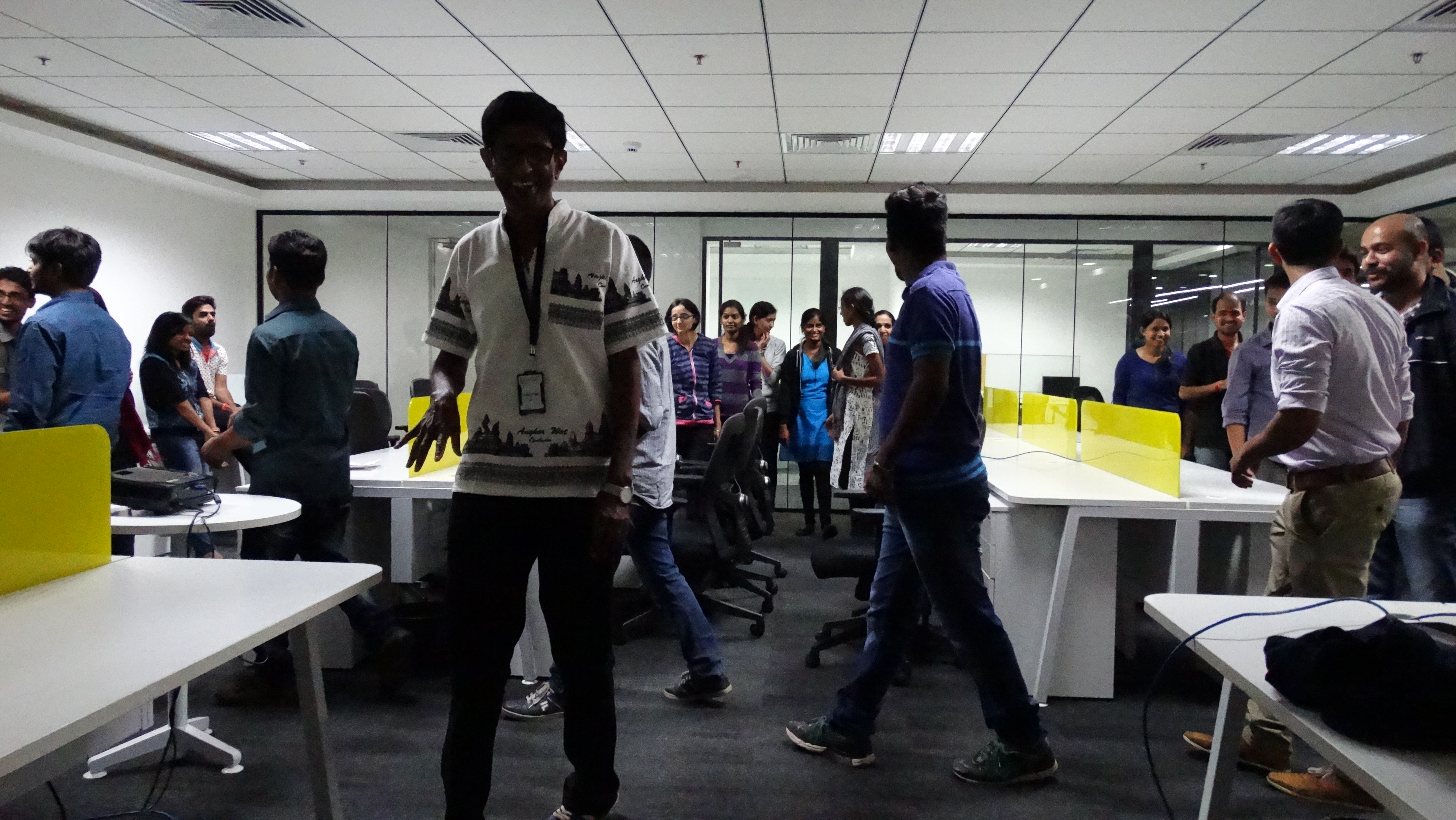 COURSE SUITABLE FOR
200 HOURS
Yoga students who want to become teachers.
Those who want to learn and practice mindfulness holistic Authentic yoga.
Yoga teachers who want to deepen their knowledge and understanding of Holistic Yoga to learn Traditional Holistic Astanga Yoga according to Patanjali's Yoga aphorisms and learn Traditional Hatha Yoga.
500 HOURS
Those who want to Learn, Practice and Teach Yoga Therapy.
Physiotherapist,Psychologist,Occupational Therapist,Personal Trainer,Physical Trainers,Helathcare Workers etc, those who wants to incorporate Yoga Therapy to their professions.
CERTIFICATE COURSE IN AYURVEDIC ABHYANGAM MASSAGE - OPTIONAL
Abhyangam is an oil massage. This massage technique naturally stretches and promotes circulation to the entire body, another feature of Abhyangam, is that it is toxin removing. Abhyangam is part of the Purvakarma or preparatory measure of Panchakarma treatment in Ayurveda. It is one of the most rejuvenating treatments of Ayurveda. It is also a seasonal preventive care treatment and is most effective along with a steam bath. Performed by two therapists on either side of the client, the therapists work in tandem and synchronize their strokes and kneading according to the circulatory and marma points. Massage movements and strokes are focused primarily on lengthening and relaxing the muscles, opening all joints and improving blood circulation. This causes deep seated and stagnant toxins in the joints and tissues to be loosened and expelled into the elimination system of the body.
Treatment Benefits
Improves blood circulation
Beautifies skin
Promotes vitality
Removes toxins
Induces sound sleep
Reduces obesity
Relieves pain in the body
Overcomes sexual weakness
Minimizes fatigue
Delays aging
Promotes development of muscles
Enhances flexibility etc.
Curriculum
Theory Session
Detailed Information about Abhyangam Massages
Practical Lessons
Abhyangam Massage
Head Massage
Face Massage
Foot Massage
100 HOURS / 14 DAYS CERTIFIED MINDFULNESS AND THERAPY YOGA TEACHER TRAINING COURSE
This course will cover all aspects of traditional, holistic, authentic yoga. It will be taught according to the ancient scriptures and coupled with modern medical and scientific explanations. You will also experience the holistic practice of yoga involving all five aspects of the human system and also understand and feel the benefits of this integrated holistic practice at physical, mental, intellectual, emotional, and spiritual levels. On completion of the course participants will be getting 'Yoga Alliance International' certificate.
Highlights
Yoga therapy and mindfulness
Preparatory exercises for asanas
Daily yoga and meditation classes
The practice of asanas, pranayama, mindfulness, and meditation
Theory and practice of yoga sutras
Daily vegetarian Ayurveda and yogic meals
13 nights accommodation
Airport transfers
Skill level
Yoga styles
---
14 days with instruction in English
Spoken languages: English
Airport transfer included: Siem Reap International Airport
Accommodation
Facilities
Air-conditioned rooms
Dining area
Kitchen
Lobby
Yoga shala/Hall
During the training course, you will be accommodated at the Himalayan Yoga Retreat and Ayurveda Center.
Program Details
Theory and applications
Concept of yoga, concept of human system, pancha kosa / five bodies concept, concept of mindfulness, concept of disease, concept of yoga therapy
Purpose of practicing yoga, why yoga practice is important in our modern-day life
Raja yoga - two schools of Raja yoga: (a) Patanjali's Ashtanga yoga and (b) Hatha yoga
18 chapters of Gita - introduction, Panjali and Gita
Raja yoga - path of will power, understanding Patanjali's yoga sutras relevant to various yoga techniques and application
Understanding specific Gita verses relevant to various yoga techniques and application
Eligibility to learn and practice Raja yoga
Patanjali's eight limbed Ashtanga yoga
Yama and niyama
How to practice these in our day-to-day life
How yama and nyama influence the mind
Asana / postures
Purpose of asanas
Key essence of asanas
Two schools of asanas
Classifications of asanas
Dynamic asanas
Practicing asanas with deep awareness and deep relaxation
Deeper understanding of asanas as one aspect of yoga *Features of practicing the regular asanas mindfully and in holistic way
Deeper understanding of asanas as one aspect of yoga *Features of practicing the regular asanas mindfully and in holistic way
Practicing asanas and complementary / counter postures
Understanding the limitations of each asana
Pratyahara
What is Pratyahara
Theory
Essence of Pratyahara
Practicing Pratyahara in our day-to-day life
How Pratyahara practice helps mastering the mind
Dharana / focusing
What is dharana
Practice of dharana
Characteristics of dharana
Dhyana / meditation
Concept of meditation
Practice of meditation
Characteristics of meditation state of Mind
Samadhi
Concept of samadhi
Practice of samadhi
Characteristics of samadhi
Preparatory exercises for asanas and mindfulness yogic practice

Synchronizing breathing exercises
Yogic physical exercises / sithilkarana vyamas
Sukshma vyamas and energizing exercises
Lumbar stretches
Sun salutations
Relaxation techniques
Instant, quick, and deep relaxation techniques
Yoga Nidra
Yogic diet
Tamasika food
Rajasika food
Satvika food
Food influence on the mind
Yogic diet and balance diet
Mindfulness
Concept of mindfulness
Mindfulness training
How to practice mindfulness in our daily life
Detox
Concept of detox
Various detox techniques
Detox drinks and food
Four streams of yoga
Karma yoga
Bhakthi yoga
Jnana yoga
Raja yoga
Hatha yoga
Ethical and moral principle
Body
Prana
Mind
Applications of yoga
Yoga therapy
Integrated approach of yoga therapy (IAYT)
Modern day diseases and IAYT
Teaching practices
Participants will be experiencing themselves the integration of all five aspects and mindfulness yoga practice, and therefore they will be able to confidently teach others
Setting up a class
General guidelines on teaching
Participants will teach each other, under the guidance of the teacher
Skill level

Please note that this course is suitable for open-minded people who want to learn and practice authentic traditional yoga and not for those who consider yoga as a mere physical exercise.
Included excursions
The training package includes visit to Lotus Farm and temple on the mountain.
Teachers
Krishna Raja
Krishna Raja, master teacher in meditation and yoga has been teaching meditation for the last 20 years. He started practicing meditation and traditional Indian mindfulness yoga at the age of 8 under the guidance of his uncle. He is from a family which lives a traditional Indian life including med...Read more

Bhawani
Ms. Bhawani has traveled widely in Europe and Asia teaching yoga, Indian cooking, and Ayurveda massage therapy. An expert in cooking Indian traditional food and yogic or Satvik food, she is also specialized and expert in menopause, pregnancy, and children yoga. She is a certified yoga teacher fro...Read more
Retreat location
This teacher training program will be held in the resort town of Siem Reap, always destined for great things. The center is next to the Siem Reap river and 5 minutes walk to the museum. The world famous Angkor Wat temple, which attracts tourists from all over the world is situated just five kilometers from the yoga retreat center.
Angkor Wat is the single largest religious monument in the world. One can explore the floating villages, a temple in the mountains, Lotus farms rare bird, sanctuaries or just cycle through the paddies and villages as an antidote to the bustle of the town. Siem Reap is a place with everything backpacker party pads to hip hotels, world-class wining and dining and sumptuous spas.
Distances
Angkor Wat, 5 kilometers
Siem Reap Riverside - 1 minute
The following meals are included:

Breakfast
Lunch
Dinner
Drinks
The following drinks are included:
The following dietary requirement(s) are served and/or catered for: